Riparian Retreat: Luxury and Intimacy on the Riverbank
Location Invites Unique Innovation
Just outside of Aspen, Colorado, where a small creek runs into the Roaring Fork River and a quiet street follows the riverbank, there is an extraordinary new residence constructed by local builders, Koru Limited, and designed by local architects and interior designers at Forum Phi.
At 9600 square feet, the Riparian Retreat is not a small house, yet the colossal structure is uniquely designed to be unassuming, mostly since about half of its living space is underground. According to the architects, Aspen's stringent building codes prompted them to consider building down instead of up.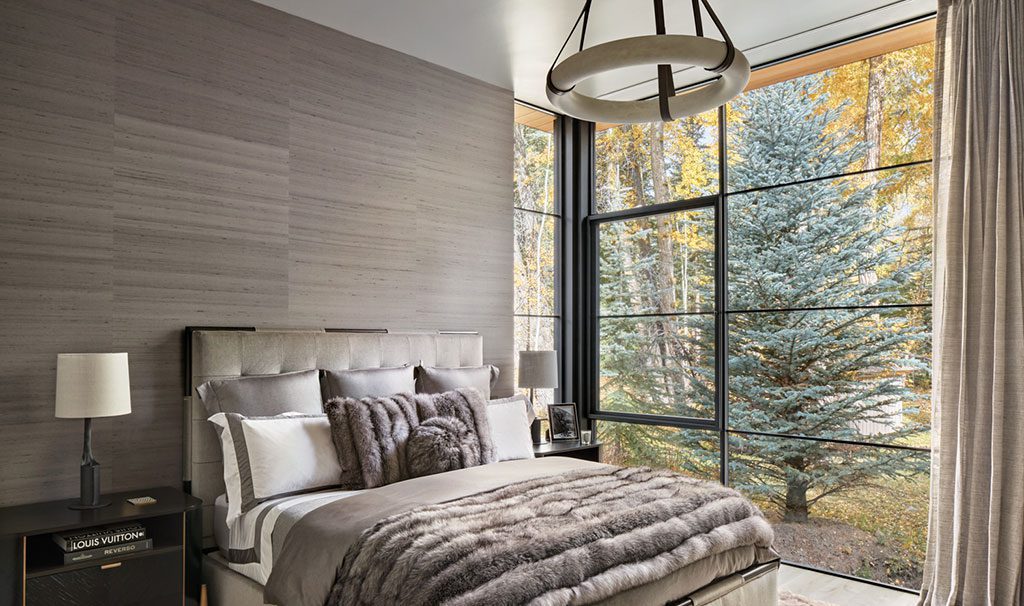 Aluminum Thermally Broken Windows Bring in Brilliance
Still, the riverfront setting is fully appreciated by the aboveground construction, with huge expanses of glass incorporated into thin-profile fenestration, bringing in the brilliance of the cottonwood and aspen trees into the interior spaces.
Handcrafted by Dynamic Fenestration, these black-framed aluminum thermally broken windows create clear definition while they also invite occupants to look and live beyond. Other tailor-made windows and doors, also supplied by Dynamic, complete the clean look and feel of the fenestration.
Family Retreat also Serves as Haven for Hospitality
The house serves as a weekend retreat for a small family but also as a haven for hospitality. The main floor features a built-in bar and coffee station, as well as a towering glassed-in wine room. Up above, a large rooftop deck is equipped with heaters, hot tub, and pop-up TV. The subterranean spaces include a pool table, home theater and a full range of comfy seating. There are seven bedrooms, which are all spacious and lavish in design and appointment. According to the interior designers, Aspen's Riparian Retreat has somehow accomplished a distinctive unique blend of both comfort and glamor, delivering both luxury and intimacy to residents and visitors alike.
Media: Article in Luxe Interiors and Design