Dragonfly House: Modern Montana Retreat on Former Campsite
Embedded in Nature
Situated on a pine-covered slope above a lake in rural Montana, the property was previously used by the family as a campsite before their new vacation home was built.
Designed by Olson Kundig architects and constructed by Bear Mountain Builders, the house was meant to embrace its natural environment in a way that allowed the family to experience the setting almost like they were still camping.
The key word there is "almost." Though the home takes on certain aspects of its insect namesake, as it blends in with the forest and sits lightly on the land, the structure was designed to welcome the family during all four seasons, so it includes some kinetic features that allow itself to open and close to the elements.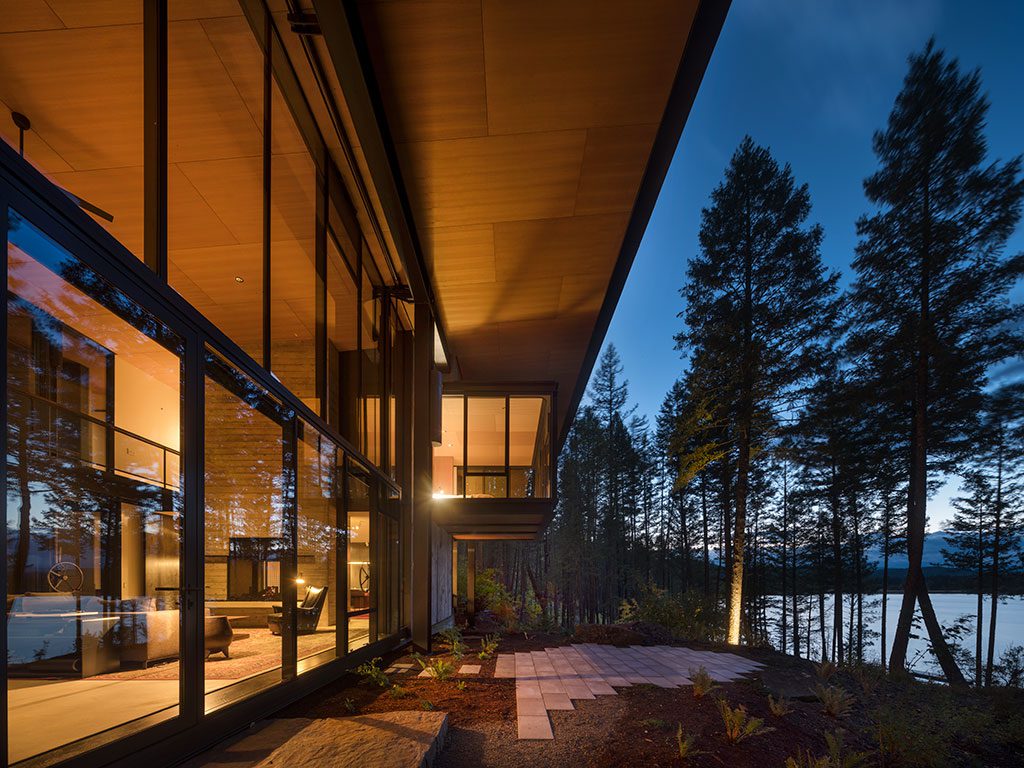 Double-Height Guillotine Window Walls
The most prominent of these features are the double-height guillotine window walls that frame each side of the open-plan living and dining area. As the window walls are raised, this central interior chamber essentially becomes one with the outdoors, albeit with a soaring ceiling. In its fully open state, from certain vantage points outside, the sprawling lake or sloping forest can be viewed and experienced through the house itself. In similar fashion, a screened porch on the south end of the building opens to a covered deck.
According to Tom Kundig,
"Like a dragonfly, this house sits lightly on the land and disappears into the landscape. It quietly emerges out of the forest and overlooks the lake below."
Media:
Article on Olson Kundig's website, olsonkundig.com
Article at Arch Daily, archdaily.com
Article in Elle Décor at elledecor.com