Hog Pen Creek Residence: Blending nature with lake front living
Location: Austin, TX   |   Architect: Lake | Flato Architects   |   Builder: Crowell Builders
Awards: 2016 AIA Housing Award, 2016 Architizer A+ Housing Award Finalist, 2014 Texas Society of Architects/AIA Design Award, 2013 AIA San Antonio Merit Award
Located on five acres of Texas woodland along the shore of Lake Austin, the clients tasked Lake|Flato Architects to design a home that was part of the natural landscape with an emphasis on outdoor living and experiencing the surroundings through the architecture. The wish was to deliver maximum views of the lake while preserving the heritage oak trees and creating a Texas vibe with both ranch and lake house design elements.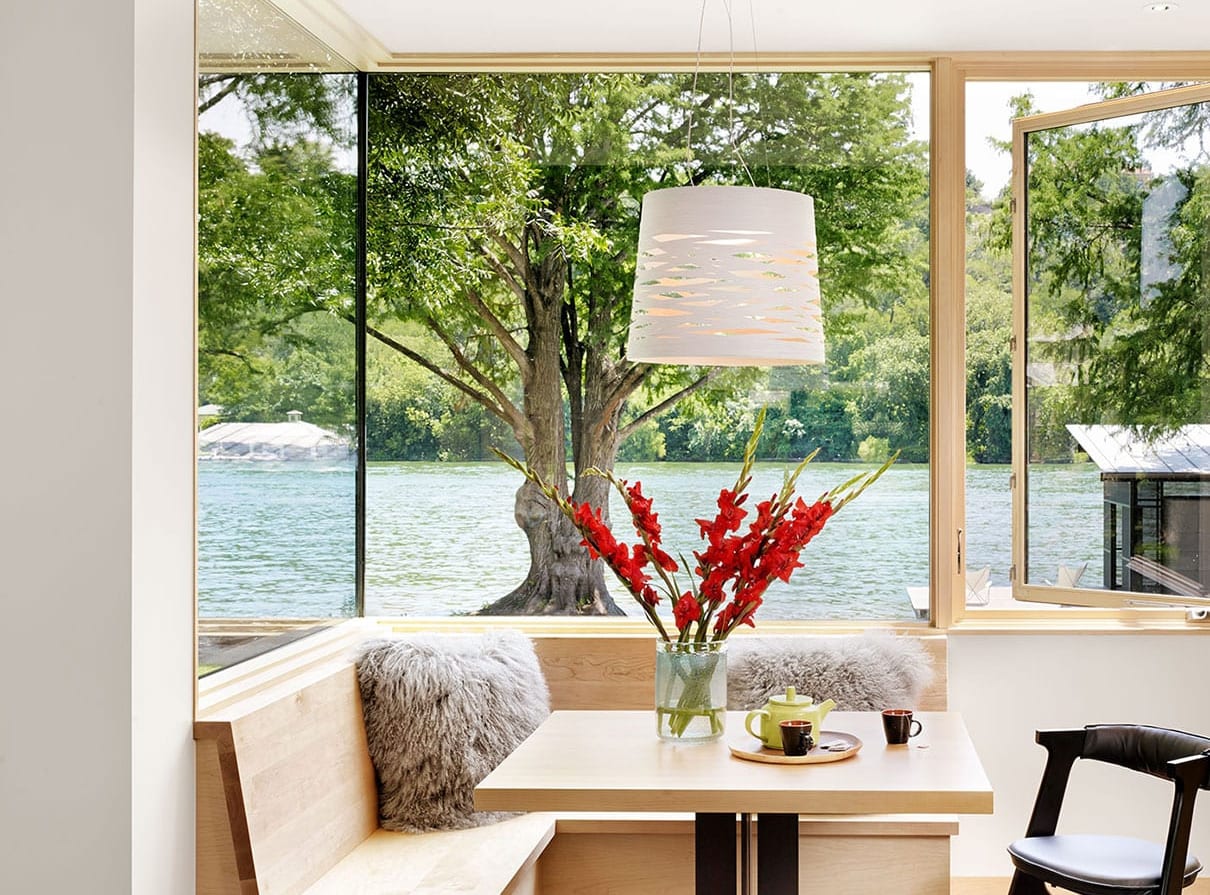 The resulting architectural experience is open and fluid, enhanced by a series of interconnected spaces. To visually and physically connect this interior flow to the outdoor spaces, the architect incorporated large expanses of glass using custom wood windows and doors crafted from Alaskan Yellow Cedar.
A series of large sliding doors allow the house to open up to its environment, unifying indoor and outdoor spaces and cementing the relationship of the structure to the landscape.
Using wood windows and doors for the majority of the glazing tied the fenestration to the site by invoking the trees that surround the house, bringing the natural, organic language of wood into play. By utilizing squared, minimal frame profiles, the fenestration is expressed subtly, contributing to the visual experience without detracting from the views. On the slim wood storefront, the glazing stops are located on the exterior, keeping the interior profiles clean, linear and uninterrupted. The larger composite openings were designed with common mullions to avoid compromising sight lines that result from the conventional banking of separate window and door frames. This served to reduce the visible structure and maximize the amount of glass, preserving the light and open aesthetic, which were so important to the client.
"The house embodies and reflects the deep structure of the place as well as the minimalist aesthetic of the graphic designer client: high nature is married to high design."
Frederick Steiner, Associate AIA
Dean, UT Austin School of Architecture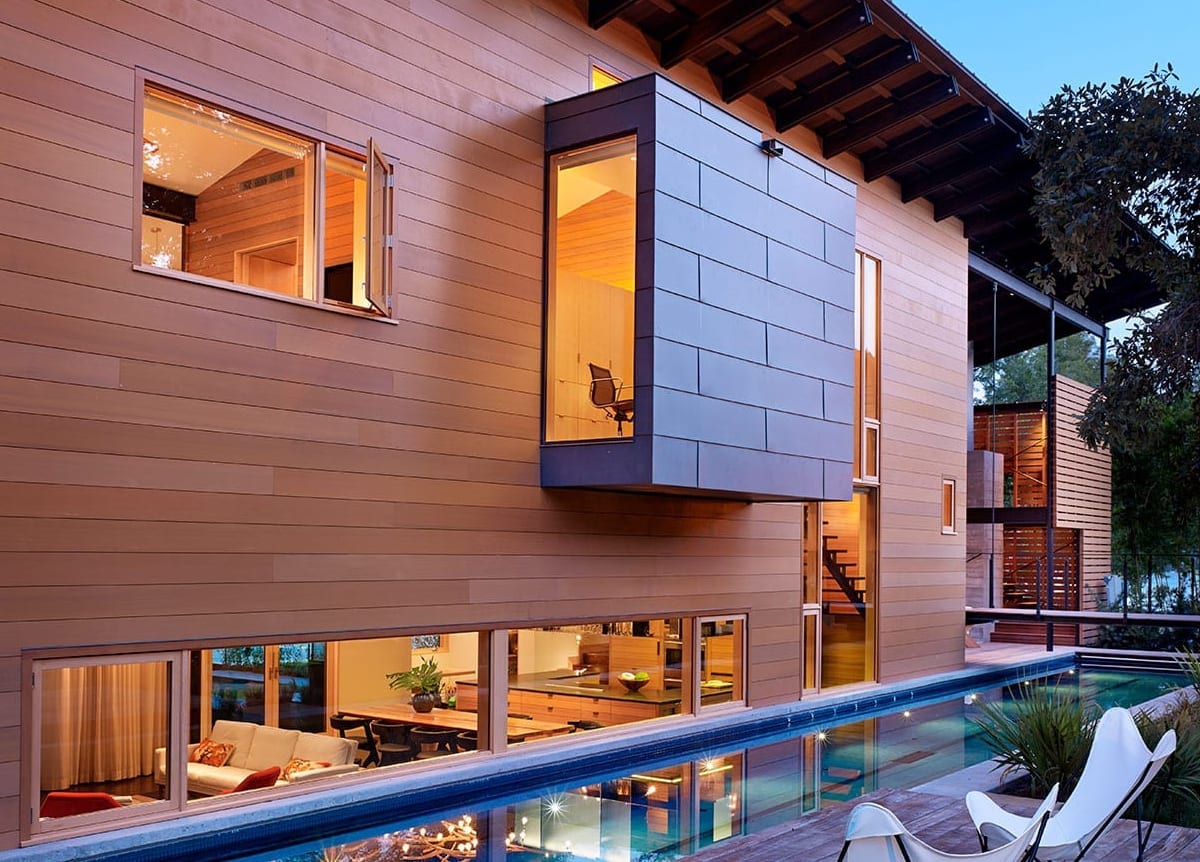 "I love Dynamic – high quality, versatile, simply beautiful windows and doors crafted by a collaborative and knowledgeable team that is a pleasure to work with. I specify Dynamic on my most important projects."
Brian David Comeaux, AIA, NCARB, Lake|Flato Architects
Lead Designer for the Hog Pen Creek Residence
Publications
2015 – Austin Home Magazine (Summer)
2015 – Revista Living Magazine (Mar)
2015 – Texas Architect (Jan)
2014 – Interior Design Magazine (Oct)
2014 – Texas Architect (Sep)
2014 – Lake|Flato Houses: Embracing the Landscape
Programs
Photography: Casey Dunn