Rye Residence: Shingle style home overlooking Long Island Sound
This timeless colonial Shingle style home is situated in Rye, New York on a rocky ridge with spectacular views over the water. The home's classic design achieves a delicate balance of subtlety and grand presence through finely wrought details.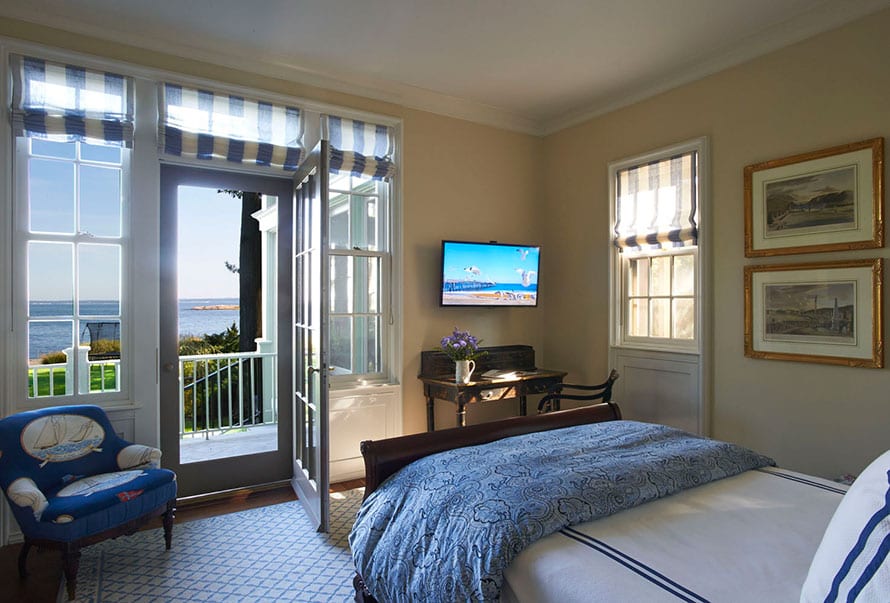 "There's a fine line between something looking too ornamented and not ornamental enough," said principal architect, McKee Patterson. "It's tricky to know where to stop and where to go."
Patterson and the homeowners agreed that the home should strike a balance, encouraging an easygoing pace without sacrificing beauty. Patterson concluded,
"It's hitting the right balance of trim and décor, being welcoming and not stuffy."
Set back from the street and positioned about six feet above the grade, the award winning home greets visitors in gracious style, appearing smaller than it actually is. The architect and builders took great care to save old-growth maple and oak trees, giving the home a longstanding air.
The owners wanted the space to be family friendly and yet exquisite enough to hang their art collection. Overall, a relaxed manner was important to them, but so was elegance.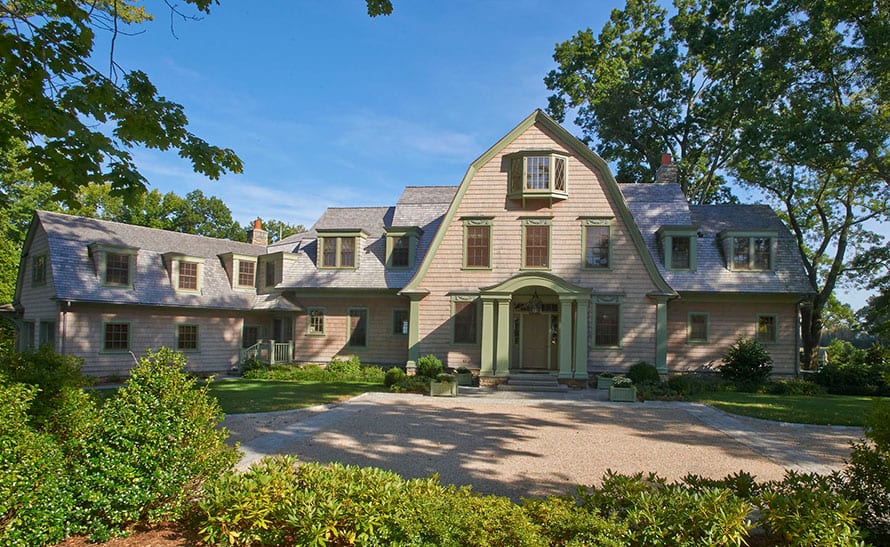 In terms of the fenestration, the classic Shingle style exterior is perfect for displaying small touches like a rope frieze on the front windows, portal windows with decorative lacy framework that bookend the house, and diamond-pattern windows over the attic. Garlands of grapes stamped in zinc hang above a trio of window frames over the front door, a nuanced reference to the owners' appreciation of wine. In back, a spacious screened-in porch set above a fieldstone foundation complements the exterior beautifully, while also giving the homeowners a comfortable way to enjoy the fresh air and another view of Long Island Sound.
Media: Article in Period Homes Digital